Broach School Orange Park Campus
We're located in the heart of Orange Park near the intersection of Kingsley and DeBarry Avenues.
FAQs
Are classes mixed grades? Yes, depending on enrollment, there may be more than one grade per class.
Are sports/extracurricular activities offered? No, but students are eligible to play sports at the public school they are zoned for.
Is tutoring available? Some campuses offer after-school tutoring for an additional fee.
Are students required to wear uniforms? There are no uniform requirements at this time.
Do you have service dogs on campus? Yes, most of our campuses have service dogs every day on site.
Are your teachers certified? Per the state of Florida requirements, all of our teachers have a bachelor's degree.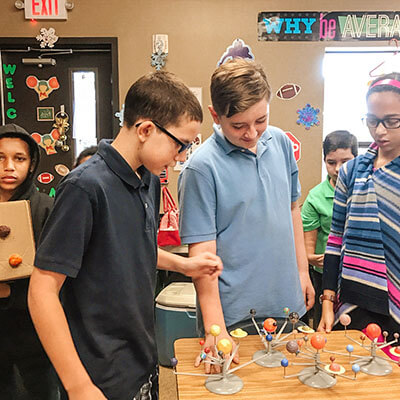 "Out of all the schools my child has gone to, this is the only school that understands him."
"My husband and I are absolutely thrilled we have found this school for our little boy. They have taken their time with him and have learned all his strong points and weaknesses. The whole staff in this school are amazing!!!"
"My children are happy, I feel the teachers at Broach are caring, effective, and adaptable. I'm happy because I feel my children are truly safe and cared for."
Let's Learn Together!
Special needs does not have to be a struggle. Schedule an open house of the Broach School Orange Park Campus today. Give us an opportunity to help transform your child's education experience. We are currently enrolling.